Tuesday, 03 July 2018
Telford Land Deal bolsters local economy by £236 million in 18 months
The scheme has created 988 jobs since April 2016 · £23million worth of land has been sold, set to stimulate building of 86,754 m sq of commercial floor space and 597 homes
The Telford Land Deal - an innovative investment scheme run by Telford & Wrekin Council, has attracted £236 million of investment to the area since April 2016. The initiative has sold £23 million worth of land - in deals set to create 988 new jobs as well as stimulating the construction of over 86,000 square meters of commercial floor space.
Telford & Wrekin Council manages and invests in sites on behalf of landowner, the Homes and Communities Agency (HCA), acting to remove barriers to development and attract potential investors.
Working through its inward investment and business support service Enterprise Telford, the council ensures businesses and property developers have a 'soft landing' and that suitable sites are available for immediate development. The team provides logistical assistance in improving site access, utility provisions and drainage, as well as helping to secure planning certainty prior to sale.
The Land Deal has proved instrumental in helping the region to secure record levels of Foreign Direct Investment, most notably a multi-million pound injection from Magna International, a supplier of aluminium castings to nearby Jaguar Land Rover. The firm's state-of-the-art, 250,000 square meter plant is due to open in Spring 2018, creating 300 jobs and is thought to be one of the biggest, new overseas investments in the UK in the last ten years.
Other businesses supported through the deal include Austrian reinforced plastics supplier Polytec and German plastics and polymer specialist Craemer Group as well as expanding Telford businesses such as Wrekin Pneumatics and Midlands-based company Rosewood Pet Products which is moving into the borough.
Aside from supporting commercial sites, the Land Deal is also speeding up development of residential property, releasing six sites which are due to produce 597 new homes.
Shaun Davies, leader of Telford & Wrekin Council and ambassador for Enterprise Telford, the council's investment and business support service said: "Our work with the Homes and Communities Agency (HCA) has enabled us to prepare and sell sites direct to businesses, offering logistical assistance and advice that differentiates the borough from other potential destinations. We're building on our strengths in the automotive supply chain, polymers and manufacturing arenas, and seeing new specialisms emerging, particularly in areas such as digital and agritech.
"The huge increase in investment we've experienced from both UK and overseas firms is a clear sign of the strength of and growing confidence in Telford as a business destination. For local people this means more jobs, more homes and building a better borough for the future."
Karl Tupling, General Manager for the Midlands for the HCA added: "The Telford Land Deal is giving Telford & Wrekin Council the opportunity to take responsibility for the marketing and disposal of remaining HCA land holdings. It has been fantastic to see the series of investments made helping to secure jobs and the development of housing in Telford. By building such a strong track record, the town has positioned itself as leading location for future investment."
A key feature of the Land Deals programme is that it is self-funding and generates resource for continuing proactive investment into growth in the Borough.
Related articles: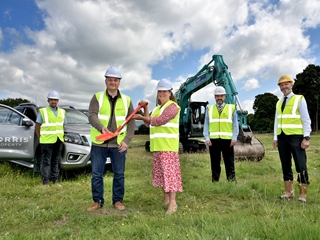 Tuesday, 21 June 2022
Morris Property wins contract to buil...
Contractor Morris Property has won a £9m contract to build 24 new units at Plot 12, Hortonwood for start-ups, small businesses and larger firms looking to grow in Telf...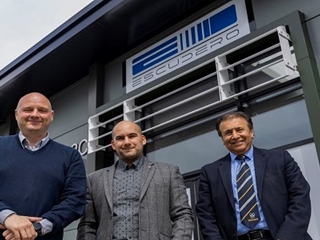 Friday, 27 May 2022
Escudero Auto gears up for manufactur...
Mechanical systems and design specialist Escudero Auto Ltd is gearing up to make Ni.PARK its manufacturing hub.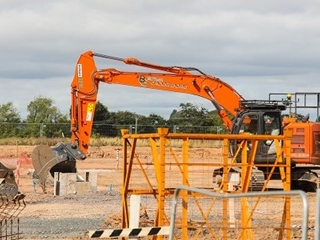 Monday, 23 May 2022
Telford & Wrekin Council gives green ...
Telford & Wrekin Council's Estates and Investments team has given the go-ahead for a series of commercial units on land acquired through the Telford Land Deal.