Tuesday, 03 July 2018
Telford proves that proactive investment and support delivers results
In the past 50 years since its inception as a new town, Telford has emerged as an international hub for advanced manufacturing supply chains, plastics & polymer production and more recently agritech.
However, powering the borough's continued economic renaissance relies on the success of its business community and status as an investment destination. In cementing its place as a home for enterprise, Telford and Wrekin Council has grappled with the same commercial challenges as towns and cities across the UK – specifically, how to create an environment that provides genuinely "shovel ready" development opportunities coupled with a proactive business support service that aids expansion, supports job creation and crucially, encourages growth.
The council's business support service, Enterprise Telford can assist both local businesses looking to expand and UK-based or international firms that intend to open a new subsidiary in the borough via relocation assistance, funding and practical advice.
The Land Deal
Already boasting a central location, access to a skilled workforce and affordably priced land, the town's next aim was to transform the land offer into immediately deliverable opportunities free from constraints. The Telford Land Deal, conceived in April 2016 was therefore created, differentiating the borough from its rivals. The Council brokered a deal with the Homes and Communities Agency to proactively manage their assets, ensuring that suitable sites are available for immediate development, through pre-emptive investment to actively remove barriers such as improving site access, utility provisions and drainage, as well as helping to secure planning certainty prior to sale.
18 months on from its launch, the Telford Land Deal has attracted £236 million of investment to the area and prompted the sale of £23 million worth of land - in deals set to create 988 new jobs as well as stimulating the construction of over 86,000 square metres of commercial floor space. The Land Deal has supported Magna International, a supplier of aluminium castings to nearby Jaguar Land Rover, reinforced plastics supplier Polytec and German plastics and polymer specialist Craemer Group as well as expanding regional businesses such as Wrekin Pneumatics and Rosewood Pet Products, to name a few.
The Future
Moving forward, Telford remains a place of opportunity, with over 200 acres of public sector land still available for development and investment. As well as being a prime location for industrial occupiers, Telford is also a well-located, affordable destination for service industries, with a current range of office premises available for immediate occupation at an extremely competitive cost.
Business support
Enterprise Telford acts as a partner to businesses, meaning that the team's support service spans multiple areas, depending upon individual need. If growing or relocating firms are keen to attract skilled local workers, the team can assist with candidate attraction, job advertisement and training. Should a business be interested in engaging with local suppliers to service a new contract, then a bespoke meet the buyer event can be arranged. A tailored package of support is deployed for each business.
Funding
Enterprise Telford can also support local firms to access finance including capital investment via current funding programmes like the Business Growth Programme which is a package of grant funding worth £10,000 to £167,000. It aims to support supply chains, innovation and expansion and is available to businesses that are ready to invest, grow and create jobs. This type of support can provide the catalyst that a business needs to take the next step in their growth journey.
Delivery
Firms can be supported to make their aspirations for a new development a reality whether that's a new factory or an extension, through the dedicated multi-disciplinary BIT team (www.bit-group.co.uk) who provide a full project management and architectural service.
To find out about how Enterprise Telford can help your business contact the team on 01952567589, email EnterpriseTelford@telford.gov.uk.
Related articles: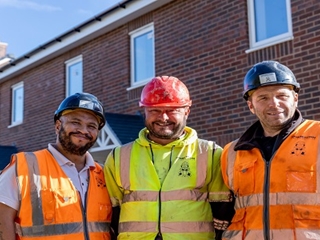 Monday, 08 November 2021
Telford trio create new homes on thei...
A Telford trio is helping to build a lasting housing legacy at Newcomen Way.
Tuesday, 02 November 2021
Ni.PARK lands CECA Midlands project o...
Newport Innovation Park has won a prestigious award in recognition of high quality work to ensure the ambitious project has been delivered on time and to budget during...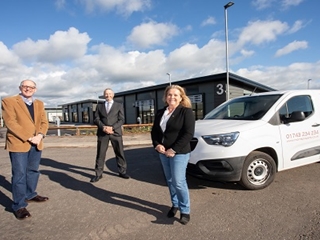 Tuesday, 26 October 2021
First phase of Ni.PARK is ready for o...
he first phase of development at Ni.PARK, Telford & Wrekin Council's newest business park, which is a £4 million scheme to create a world-leading agri-tech research an...