ROSEWOOD PET PRODUCTS LTD SECURES PURPOSE-BUILT TELFORD FACILITY TO REALISE GROWTH AMBITIONS
Industry-leading manufacturer Rosewood Pet Products Ltd with the help of Enterprise Telford secured a 15-year lease on a purpose-built, 68,000 square foot warehouse and office complex at Hortonwood West, Telford.
Now up and running, the facility optimises production capabilities, improves efficiency and supports the business' continued growth. The move has allowed Rosewood to consolidate three existing distribution and operation centres, including its Broseley-based head office, where it had been for the past 37 years.  
The company, which designs, sources, makes and distributes treats and accessories for pets now exports to over 60 countries and in the last decade has opened offices in China and the USA.
Telford & Wrekin Council's Estates and Investments team stepped in to agree a deal to develop a purpose-built facility for Rosewood when the firm found itself without a developer. Utilising the Growth Fund the Council purchased the site from the Homes and Communities Agency under the Telford Land Deal and entered into an agreement with Rosewood to build a turnkey solution, providing a circa 68,000 sqft building comprising warehousing and offices. BiT Group provided the project management and cost consultancy services and managed the build process from start to its completion in October 2017.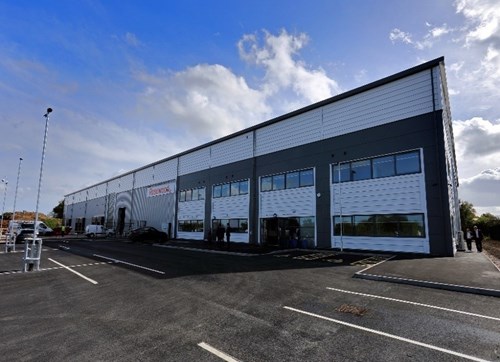 The business has been fitted out with modern warehouse technology, improving efficiency for customer dispatches and storage capabilities – allowing the company the space it needs to pursue further growth, now and in the years to come.
Bev Panter, co-owner and marketing director at Rosewood Pet Products said,
 "Having been fortunate enough to experience substantial and sustained success, we'd outgrown our home, and operational difficulties were holding us back."
 "By securing a new facility specifically built for our needs, we're now in a prime position to fulfil orders from across the globe, develop new products and deliver on our long-term strategic goals."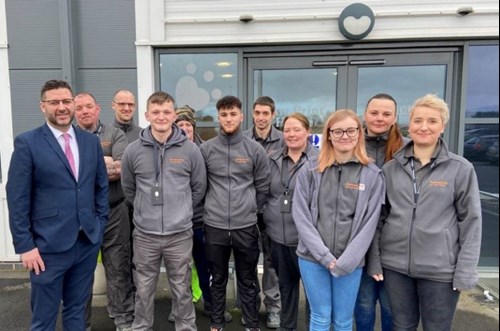 "Enterprise Telford made sure we can hit the ground running, making the move with minimum disruption and putting us in a place where we can flourish for years to come."
 "Rosewood Pet Products Ltd has continued to grow since our move this in large has been facilitated by the move."
 Mark Bollands, Finance Director at Rosewood Pet productions Ltd said,
 "Our biggest success to date has been the increase in annual business turnover, in 2017 our turnover was £29M, and in 2020 our turnover was £43M, an increase of 29% over 5 years."
 "Our workforce has of course also had to grow to sustain our rapid business growth, we now employ 83 members of staff. This of course would not have been possible should we have not made the move to Telford."