Sunday, 27 August 2017
Craemer Group acquires new Telford factory site
Wheelie bin firm set to create 70 new jobs
Leading plastics manufacturer Craemer Group is set to expand its presence with the development of a new production facility in Telford after agreeing to purchase a 5.3 hectare site at Hortonwood West. The firm's expansion will see it create up to 70 new roles at the site.
Following the opening of its first UK factory in Telford, at nearby Hortonwood 1 in 2006, Craemer has gone from strength to strength, seeing its turnover increase from £5million, to £25.5 million in 2016. During this time the business has increased its share of the UK and Ireland wheelie bin market from 5% to over 50%, outstripping rivals. Craemer supplies local authorities as well as the environmental, logistics and manufacturing industries also with plastic pallets, storage and transport containers and fish boxes.
Originally drawn to the town by its rich heritage in the field of plastics and polymers, Craemer has benefitted from Telford's central location and its road infrastructure.
Throughout its 11-year tenure in the town, the firm has formed a close working relationship with Telford & Wrekin Council, which has supported the business through its initial arrival, site expansion and additional land purchase.
Construction works on the site are scheduled to start in Mid-November, subject to planning approval, with the estimated completion date November 2018.
Steve Poppitt, Managing Director of Craemer UK Ltd, said:
"This new site in Telford really gives us the room we need to grow and step up production, allowing us to meet client demand and fulfil our ongoing commitment to both product and market development. We're confident that our investment in this new facility and the creation of additional resources within our UK manufacturing platform will allow Craemer to strengthen its position in domestic, European and global markets for many years to come."
Germany-headquartered Craemer is the latest in a series of inward investors to announce its long-term commitment to Telford, following the likes of Hortonwood West neighbour Rosewood Pet Products Ltd and automotive aluminium-castings supplier Magna Cosma. Recent figures highlight the positive trend, with the borough attracting £114million in Foreign Direct Investment in 2016/17 - a staggering seven-fold increase on the previous year.
Shaun Davies, Leader of Telford & Wrekin Council and ambassador for Enterprise Telford, the area's inward investment and business support service, commented:
"By working with the Homes and Communities Agency (HCA), the Council's Land Deal programme has empowered it to prepare and sell sites direct to businesses, offering a truly 'soft landing', logistical assistance and advice. It's brilliant to see Craemer now, subject to planning permission, wanting to build on its success and committing to a long-term future in Telford.
"This investment would create many new jobs and support the region's status as a manufacturing centre of excellence. It's yet another very clear sign of the strength of business confidence in Telford and what it has to offer."
Karl Tupling, General Manager for the Midlands for the HCA added: "The Telford Land Deal is giving Telford & Wrekin Council the opportunity to take responsibility for the marketing and disposal of remaining HCA land holdings.
"It's fantastic to see this latest announcement from Craemer Holdings, which is one of a series of investments helping to secure jobs in Telford. This in turn means increased demand for new homes and the HCA is also working closely with Telford & Wrekin Council to develop significant housing in the town."
You may be interested in: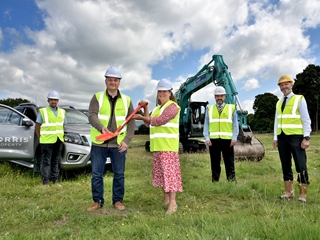 Tuesday, 21 June 2022
Morris Property wins contract to buil...
Contractor Morris Property has won a £9m contract to build 24 new units at Plot 12, Hortonwood for start-ups, small businesses and larger firms looking to grow in Telf...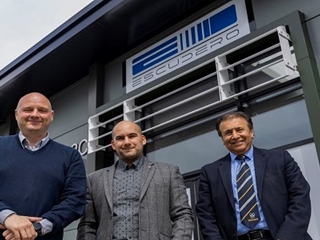 Friday, 27 May 2022
Escudero Auto gears up for manufactur...
Mechanical systems and design specialist Escudero Auto Ltd is gearing up to make Ni.PARK its manufacturing hub.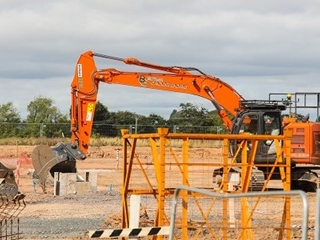 Monday, 23 May 2022
Telford & Wrekin Council gives green ...
Telford & Wrekin Council's Estates and Investments team has given the go-ahead for a series of commercial units on land acquired through the Telford Land Deal.