Thursday, 19 October 2017
Growing pet products firm relocates to new Telford industrial area
Shropshire-based pet accessory company Rosewood Pet Products is relocating its business to a state-of-the-art purpose built distribution and office premises at Hortonwood West.
The move will see the company consolidate its three current distribution and operational locations, including its head office in Broseley, to one centralised site on the outskirts of Telford. 
 
Rosewood has entered into a 15-year lease for the 72k sq. ft. warehouse and office building developed by Telford & Wrekin Council, which is currently being built by contractors, Morris Properties.
 
Bev Panter, Marketing Director and co-owner of Rosewood Pet Products said: "This is a huge step change for our business and underpins our long term strategic growth plans.  Being able to utilise modern warehouse technology will significantly improve efficiency for our customer despatches and our storage capabilities will mean we can continue to grow without putting the business under undue stress.
 
"Since expanding our offer into the treats market in 2015, the business has continued to grow at pace, which is testament to the hard work of our staff and the vision of our senior management team. We will be sad to say goodbye to our Broseley warehouse and office, as we have been there for 37 years, however the opportunity to relocate was too good to pass on as we have been limited by the lack of space for some time now. Our new home will provide a fantastic working environment for everyone with great employee amenities and adequate space for us to grow into in the years to come."
 
Unit 9 is expected to be completed, fitted out and ready to move into by October 2017. Rosewood will initially employ 66 people from its new facility, a large number of which will transfer from their existing locations. Legal firm, Shakespeares Martineau advised Rosewood on the deal and architects ETC assisted in the design of the building.
 
Katherine Kynaston, assistant director at Telford & Wrekin Council, and ambassador for inward investment service Enterprise Telford added: "Our intention as a local authority is to empower organisations to reach their economic potential and it's great to see Rosewood Pet Products secure the use of a facility that will allow it to expand operations and support future growth.
 
"Our Land Deal programme, as well as the business support we're able to offer through Enterprise Telford allows us to ready sites depending on the tailored needs of individual businesses, which is a very unique offer. By continuing to complete projects of this nature, we can retain and attract innovative businesses and employers to the region. It's heartening to see Rosewood and its staff build upon the firm's rich history and as it moves into purpose-build headquarters, it's in a prime position to flourish."
Related articles: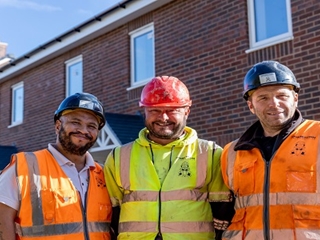 Monday, 08 November 2021
Telford trio create new homes on thei...
A Telford trio is helping to build a lasting housing legacy at Newcomen Way.
Tuesday, 02 November 2021
Ni.PARK lands CECA Midlands project o...
Newport Innovation Park has won a prestigious award in recognition of high quality work to ensure the ambitious project has been delivered on time and to budget during...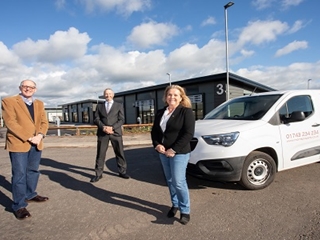 Tuesday, 26 October 2021
First phase of Ni.PARK is ready for o...
he first phase of development at Ni.PARK, Telford & Wrekin Council's newest business park, which is a £4 million scheme to create a world-leading agri-tech research an...