Tuesday, 18 August 2020
Largest speculative industrial development in Telford for 10 years
Construction has completed on the largest speculative industrial development in Telford for 10 years.
It has been done by Trebor Developments, with partner Hillwood, at Hortonwood West, one of Telford & Wrekin Council's premier industrial estates.
The building provides 70,841 sq ft of quality industrial with offices of 3,679 sq ft.  With a clear height of 12 m, 6 level loadings doors, 2 ground level doors and service yards to 45 m depth and 1 MVA power.  The unit is ideal for manufacturing or distribution uses.
The site is located within easy access to the M54 and M6 motorways.
Bob Tattrie, Managing Partner for Trebor, said: "This is a fantastic building which meets occupier's demands for quality industrial in the Telford and surrounding area.  It is available at far more competitive rents than most of the West Midlands and we have seen keen interest given the lack of such quality supply in the Midlands market".
Councillor David Wright, Telford & Wrekin Council's cabinet member for the Economy, Housing, Transport and Infrastructure, said:  "I am delighted that Telford has managed to attract this major development and it is yet another success story for our unique Land Deal, in partnership with Homes England and the Marches Local Enterprise Partnership.
"This is also another welcome addition to Hortonwood West which has created many extra opportunities for inward investment into the borough.
"It will provide much needed industrial floor space and I look forward to seeing it occupied in the months to come".
Trebor/Hillwood are represented by Bulleys Bradbury (Telford/Wolverhampton offices) and Lambert Smith Hampton (Birmingham).
You may be interested in: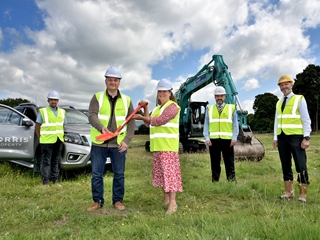 Tuesday, 21 June 2022
Morris Property wins contract to buil...
Contractor Morris Property has won a £9m contract to build 24 new units at Plot 12, Hortonwood for start-ups, small businesses and larger firms looking to grow in Telf...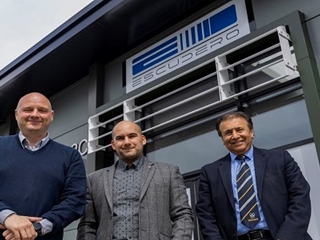 Friday, 27 May 2022
Escudero Auto gears up for manufactur...
Mechanical systems and design specialist Escudero Auto Ltd is gearing up to make Ni.PARK its manufacturing hub.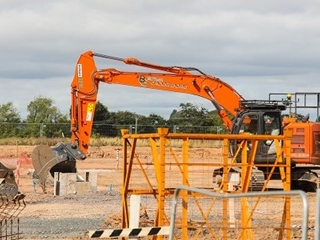 Monday, 23 May 2022
Telford & Wrekin Council gives green ...
Telford & Wrekin Council's Estates and Investments team has given the go-ahead for a series of commercial units on land acquired through the Telford Land Deal.