Thursday, 30 August 2018
Hotel opening marks new phase in Southwater development
A new 68 room hotel opens today (30 AUG) - marking another milestone in the overall development of Telford's £250m Southwater development.
It follows on from the opening of Southwater Square earlier this year – which included new public art features and fountains.
The Southwater development is a public/private partnership that is delivering a day and night time economy in Telford town centre and features a range of hotels, restaurants, bars, 11 screen Cineworld IMAX and other leisure facilities.
The new 68-room Travelodge hotel represents an investment of £6 million for Telford & Wrekin Council and is set to further increase the number of visitors to Southwater, with annual footfall already estimated at 770,000 visitors.
Research also shows that the opening of the new hotel will boost the local economy annually by £2 million - with customers spending in local businesses whilst staying over.
As such, Southwater is helping to raise Telford's profile as a major inward investment destination and is set to continue to attract more visitors and businesses alike, with positive impact on the local economy.
Inward investment is a key priory of Telford & Wrekin Council as part of its Enterprise Telford initiative.
Located at the heart of Southwater, next to Telford Shopping Centre, the Travelodge hotel is close to a wide range of shopping and recreation facilities – which makes it a top option for a shop and stay break in Telford.
Furthermore, the newly-launched Travelodge overlooks Southwater Lake and Telford Town Park, recognised as one of the UK's best parks – making it a top destination for families and any visitors looking to explore the green spaces and heritage that Telford & Wrekin has to offer.
The hotel's proximity to Telford International Centre - one of UK's Top 10 Convention Centres - is set to attract business people travelling to Telford.
Telford & Wrekin Council Leader Councillor Shaun Davies said:
"We're delighted to welcome Travelodge to Southwater – it's another key part of a vibrant and modern centre right in the heart of Telford, packed with exciting attractions and close to one of the UK's busiest conference venues and best Town Parks. 
"Through our Growth Fund, the Council has invested to build the new hotel of which it is now landlord, which will provide a further boost to the borough's economy.
"This has created new jobs and an asset that will generate extra income for the Council for many years to come, to help protect key frontline services for our residents, particularly as our budget continues to be cut.
"As Telford celebrates its 50th anniversary, through our events and attractions in the new Southwater Square we are attracting many more leisure and business visitors to Telford and this new hotel investment will provide these visitors with more choice to suit varying requirements and budgets.
"The recent announcement that House of Fraser will remain in Telford and the £55m investment by the Shopping Centre to deliver a new retail fashion quarter reinforces the success of the Centre."
James Hellewell, Travelodge Chief Technology Officer said: "We are delighted to be working together with forward-thinking local authorities like Telford & Wrekin to help support their regeneration. Adding a second Travelodge in the town centre will help attract new business and leisure visitors to the area and boost the local economy. It's a great way to celebrate Telford's 50th anniversary."
The work at Southwater Square and the construction of the new Travelodge Hotel started last year and only took local construction firm McPhillips 12 months to complete.
The opening of the hotel (which has created 15 new jobs for local people) is part of Phase 2 of Southwater development, which includes the opening of Southwater Square, with a new public realm and public art features.
The design of the Square was shaped by the views of more than 600 people who put forward their ideas on how they would use the space and what features and events they would like to see in this space. 
More details about Southwater and its facilities are available on https://www.southwater-telford.co.uk/site/index.php
You may be interested in: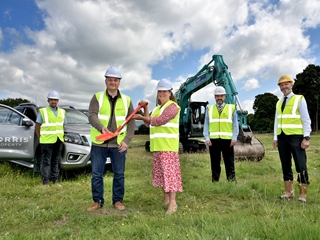 Tuesday, 21 June 2022
Morris Property wins contract to buil...
Contractor Morris Property has won a £9m contract to build 24 new units at Plot 12, Hortonwood for start-ups, small businesses and larger firms looking to grow in Telf...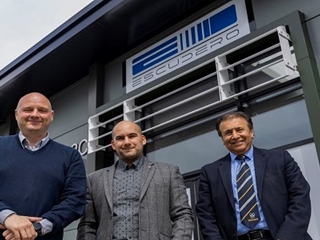 Friday, 27 May 2022
Escudero Auto gears up for manufactur...
Mechanical systems and design specialist Escudero Auto Ltd is gearing up to make Ni.PARK its manufacturing hub.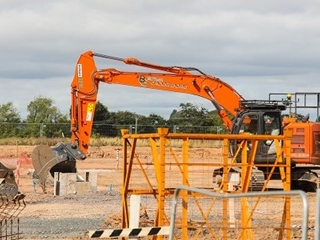 Monday, 23 May 2022
Telford & Wrekin Council gives green ...
Telford & Wrekin Council's Estates and Investments team has given the go-ahead for a series of commercial units on land acquired through the Telford Land Deal.